Dr. Ibrahim Salahat M.D., PhD.
Medical Director
Language:Fluent in English, Chinese (Mandarin), Native in Arabic, and conversational Japanese
-Family Medicine
-Surgery, Vascular Surgery and Orthopedic Work
-Pediatrics and Children Health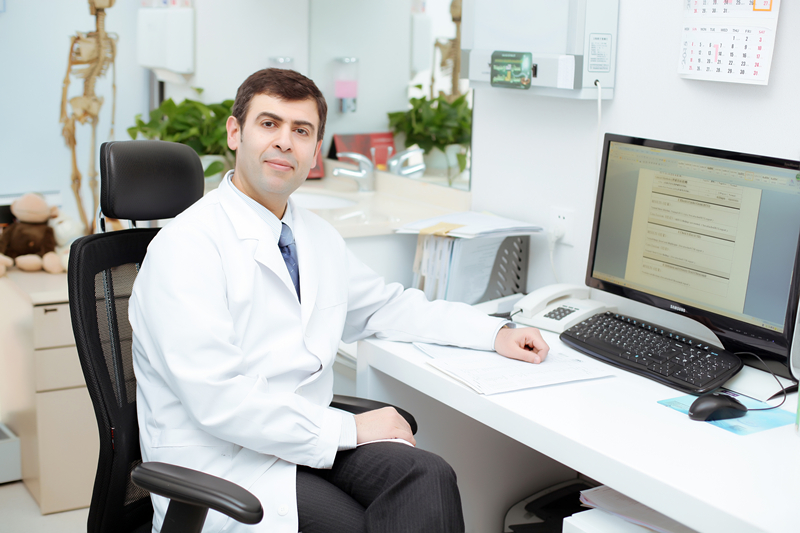 Dr. Salahat is an expert in Family Medicine, Surgery, Pediatric and Primary Care work, he received his training in Family Medicine in Bloomsburg University in Pennsylvania/USA, and later on he continued his study and internship and obtained his Master and Doctorate Degrees of Surgery. He has worked in several countries in the fields of Family Medicine, Surgery, Vascular Surgery, Orthopedic Medicine and Children Health care such as Countries in the Middle East, USA, Japan and China, before he joined IMC-Beijing and lead the medical team as Chief Medical Officer and the Medical Director. He has been at IMC-Beijing since 1998.
Dr. Salahat had been a visiting professor and literature in various Medical Universities in Both China and the Middle East, he holds the U.S. Fellowship in Family Medicine. He is a Panel Member of the U.S Centers for Disease Control and Prevention (CDC) as well as an appointed United Nation Panel Doctor in China and the East Asia countries. He is a registered member of the Jordanian Medical Association, Member of the International Peripheral Vascular Surgery Society (PVSS), Member of the American Family Medicine Association, a Board Certified Member of the Chinese Surgery Committee and a registered member of the Asian Surgery Association and the Asian Vascular Society (VSA).
Dr. Salahat has a remarkable over 20 years of working experience in the fields of Family Medicine, Surgery, Orthopedic and pediatric in various hospitals and clinics around the world. He is licensed to practice medicine as Family Doctor and Surgeon in China.